Perthshire Match Day August 2021
Judge: Peter Grant
Best Junior Handler was Ellie Ablett (age 4) handling Neo the Borzoi.
Best Baby Puppy was Alfie, owned by Kayliegh Ablett.
Best Puppy was SCWT Miryn owned by Diane MacGregor.
Best Adult was Bearded Collie Crosbie owned by Cath Ryan.
Best Veteran was a PGBV owned by Claire Gilhuley.
Best In Match was Crosbie.
Thanks to all who attended!
Monday Muttering News! 
Great line up! Keep us all sane and connected. 
See you there 🙂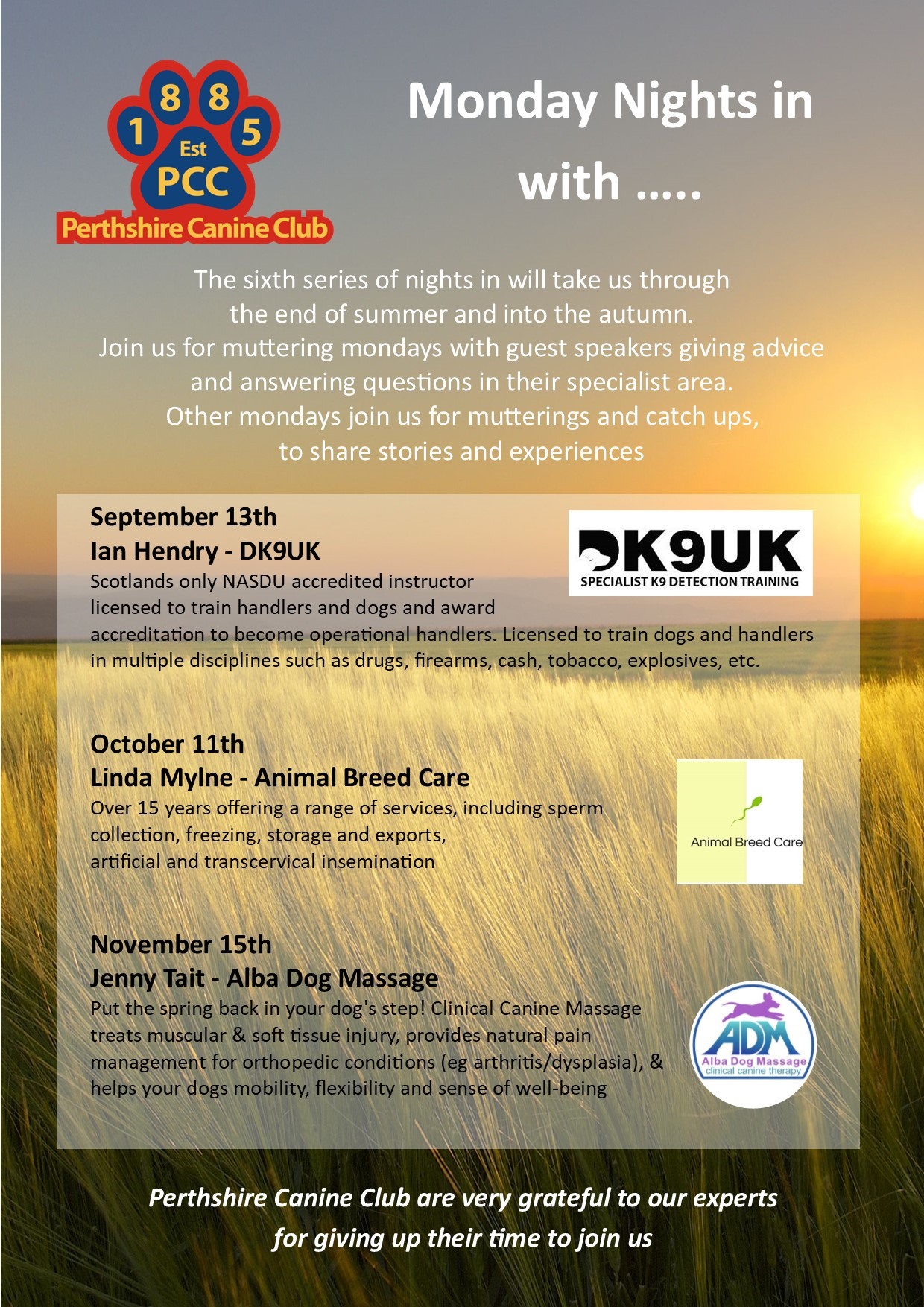 Guest Trainer – Ali Morton of Cotherstone Deerhounds & Dachshunds.
Breed mentor in Dachshunds & Deerhounds.
Sharing her tips and tricks for the show ring!
Ali has offered to write a small article next week as a follow up on her tips and tricks she has learned in her 40+ years of showing and producing champions and I will add to the Ringcraft page when she sends it!
Thank you Ali, much appreciated!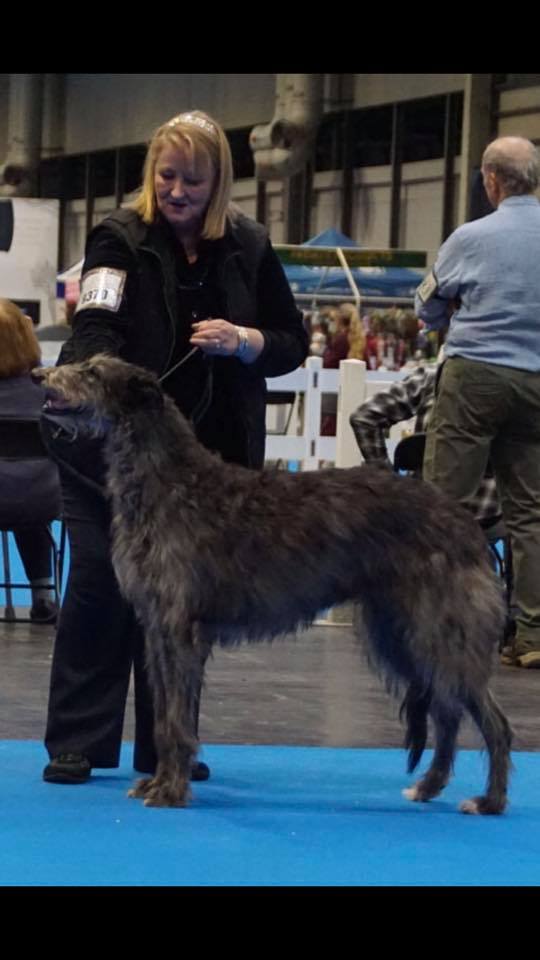 Lorraine Martin made us some amazing clip on hand gel bottles of hand sanitizer to keep the committee and officials safe at our show! Was so handy.
Thank you Lorraine, much appreciated it.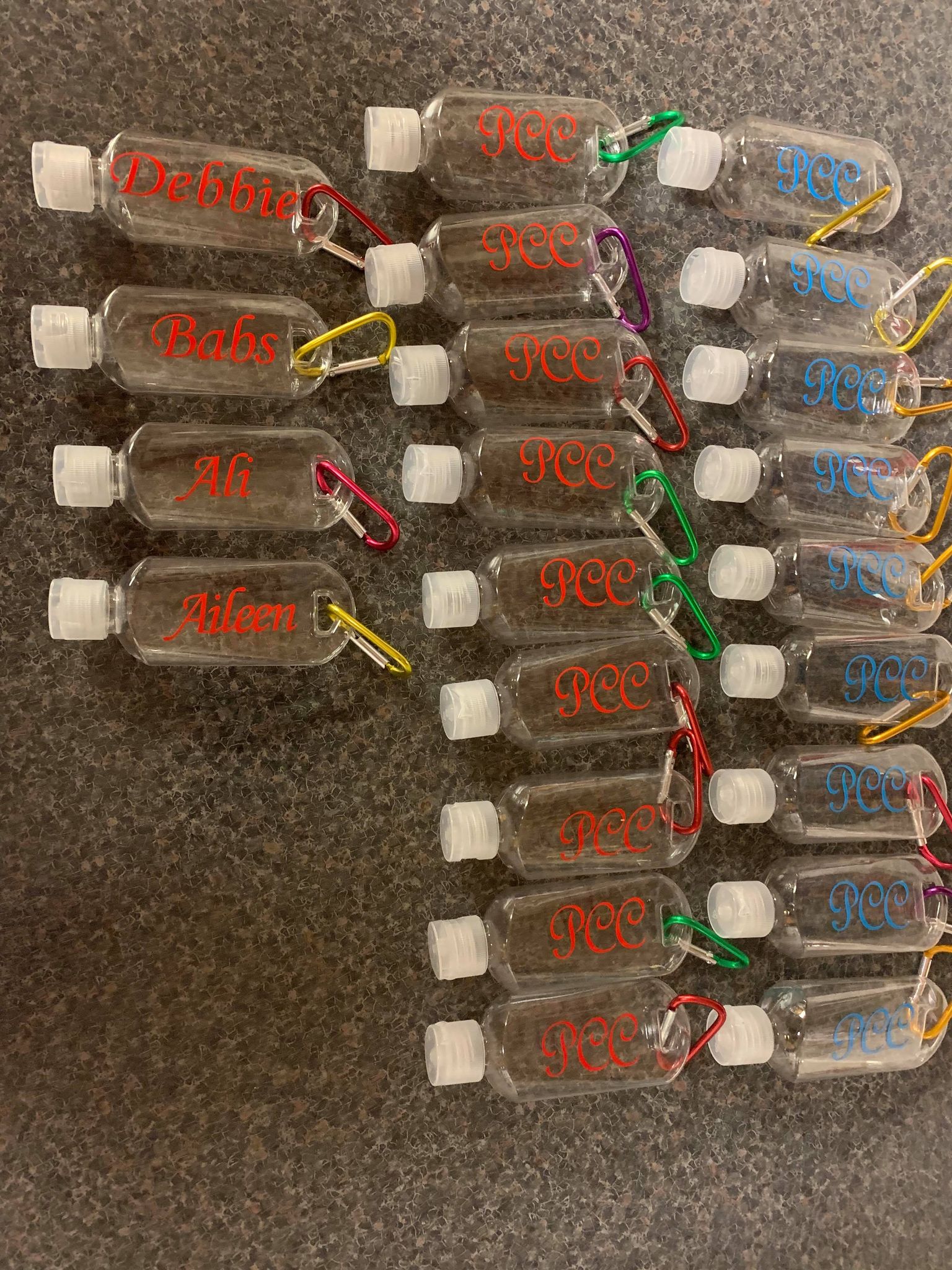 This is the current guidance we are using  for Perthshire Canine Club Ringcraft, should it change you will all be first to know…..also we don't yet have a date for access back to Tulloch either.
Professional dog trainers
Professional dog trainers may offer commercial training, provided the guidance on physical distancing can be adhered to. This would include:
remaining at least 2 metres from the owners of dogs under training
practicing good hygiene at all times, with regular handwashing both before and after any contact
dogs being trained should be kept on a lead to avoid contact with other clients or their dogs
In an outdoor setting, dogs from 4 households may be trained together, and no more than 15 persons may participate in an outdoor training session.
In an indoor setting, dogs from no more than 2 households may be trained together at a time; and no more than 8 persons may participate in an indoor training session.